Events

hat follows is a list of upcoming events of interest to members of the Twin Cities Bungalow Club. Some are sponsored by the Bungalow Club and some are not.

Minnesota Historical Society Events
The venerable Minnesota Historical Society (MNHS) usually has dozens of events scheduled for the coming months. Visit the MNHS website for additional details.

WWI America
Saturday, April 8 through Monday, September 4, 2017
Minnesota History Center
345 W. Kellogg Blvd., St. Paul
651-259-3000
www.minnesotahistorycenter.org/exhibits/ww1-america
The World War I era—1914 to 1919—was a transformational time for America. The nation emerged as a confident global superpower while deep divisions and conflict at home threatened to tear the nation apart.
This major new exhibit created by the Minnesota Historical Society opens during the centennial of America's involvement in WWI. Through original artifacts, images, voices, music, interactives and multimedia, WWI America tells the extraordinary stories of Americans during a transformational era in our history.
Explore themes and major movements in depth—from immigration, racial politics, women's suffrage, the Great Migration, Prohibition and the 1918 influenza pandemic, to daily life and popular culture.
View dozens of original artifacts from museums around the country, including a WWI machine gun, a deck chair from the RMS Lusitania, President Woodrow Wilson's hat, and Houdini's handcuffs.
Discover stories of the legendary and unsung Americans who shaped our history, from pacifists to presidents.
Discover how the war transformed our nation into a world leader—at a time when our country was split by divisions over citizenship, nationhood and identity that are strikingly relevant now.
---
Metro Blooms: 2017 Resilient Yard Workshops
https://metroblooms.org/workshops/2017-resilient-yard-workshops/
Why are we talking about resilient yards? As weather patterns change, Minnesotans will see hotter summers; warmer winters that kill fewer pests; and more unpredictable and powerful rainstorms. This presents each of us with opportunities.
Building resilience into the landscape means stacking functions and benefits so that your yard can do more for itself, for you, and for the environment. Although it may seem small in comparison to global issues, intervention at the residential scale can make a difference.
These workshops identify landscape tactics as capacity builders for your yard to flourish under increasing environmental stresses. Find dates, locations and more information about the workshops online.
---
2017 Home Improvement Fair
The Macalester-Groveland Community Council
Cretin Derham Hall
550 South Albert St., St. Paul
http://Macgrove.org/hif or 651-695-4000
The fair is a popular event, bringing in hundreds of area homeowners to learn about local home improvement products, and services and to participate in workshops. A list of the over 70 exhibitors and 15 workshops is available online.
---
The Lost Art of Stenciling From the Arts & Crafts Movement
Pratt School
66 Malcolm Ave. S., Minneapolis
Fee $18; enroll online
Dive into the world of historic Arts & Crafts stenciling with nationally recognized stencil artist Amy Miller. Amy will talk about the history of stenciling from 1900 – 1925 and the signature nature-inspired styles found on walls, table linens, clothing, curtains and more. See some of these vintage creations first-hand and learn how you can adapt this decorative art for use in your own home. Co-sponsored by Minneapolis Public Schools and the Preservation Alliance of Minnesota.

---
30th Annual Minneapolis & Saint Paul Home Tour
Free admission
612-867-4874
www.MSPHomeTour.com
Whether you're looking for kitchen and bath ideas; basement solutions; or a contractor to bid on an addition, you'll find help and encouragement on the 30th Annual Minneapolis & Saint Paul Home Tour. From the very old homes to the very new, city dwellers open their doors to share their home improvement experiences.
Download a PDF copy of the tour guide or pick up a paper copy at metro area libraries.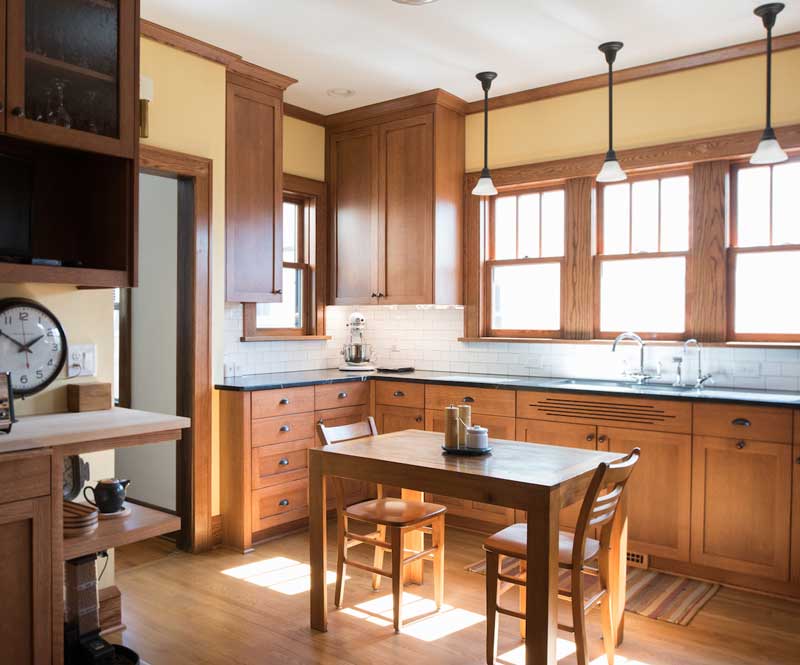 There will be numerous early 20th century homes on the tour, including a bungalow with a new kitchen. Visit Jan Norrander's 1924 bungalow to see her newly remodeled kitchen. It is double its previous size and boasts rift cut red oak cabinetry, soapstone counters, a subway tile backsplash, and classic pendant lights.
If you arrive at Norrander's bungalow before 12:15 p.m. on Sunday, April 30, you will hear a presentation by Rosemary McMonigal of McMonigal Architects on bungalow remodeling, with plenty of time for Q&A. The address is 4516 Grand Avenue S., Minneapolis.
---
Friends School Plant Sale

Minnesota State Fair Grandstand
1755 Dan Patch Ave., St. Paul
Free admission; free parking
www.friendsschoolplantsale.com/about
Each year on Mother's Day weekend, Friends School of Minnesota puts on the biggest fundraising plant sale in Minnesota. Over 2,500 varieties of plants are offered for sale—including a full line of annuals, perennials, climbing plants, native wildflowers and vegetables, with selected water plants, roses, and trees and shrubs.
Held in the Grandstand, it's exciting for beginning and experienced gardeners to see 66,000 square feet of plants. Park free in the Midway area (just southwest of the Grandstand) or anywhere on the fairgrounds.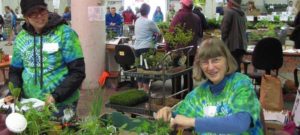 In early April, look for a printed catalog in many libraries, coffee shops and natural food co-ops in Minneapolis and St. Paul to get all the details. A catalog, divided into sections, is available online.
Sign up on their website to be a volunteer—volunteers shop early! Signups are open through the week of the sale.
Photos courtesy of Friends Plant Sale.
---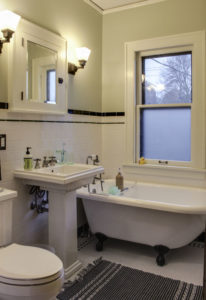 THE TWIN CITIES BUNGALOW CLUB PRESENTS:
2017 Twin Cities Bungalow Club Home Tour
Bungalow Club members free; non-members $5
Tour starts at 3431 39th Avenue S., Minneapolis
Join us on Saturday, May 13, for the Twin Cities Bungalow Club's annual celebration of vintage houses. The tour is a great way to get ideas for your own home; chat with like-minded homeowners and contractors; and cruise bungalow neighborhoods.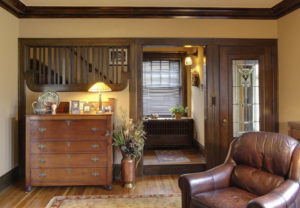 There are six homes full of character on the tour this year. They range from a modest workingman's bungalow to an expansive three-story house you just might get lost in. Pick up a tour map with the homes' addresses and descriptions any time after 10 a.m. on Saturday, May 13, at the first house located at 3431 39th Avenue S. in Minneapolis. Reservations are not required.
On the tour you will see:
snug bungalows and larger Arts & Crafts-style homes;
Arts & Crafts furniture, lamps and pottery;
stenciling in various rooms;
updated kitchens with vintage elements;
old and new bathrooms;
spacious master bedroom suites;
a cozy screened porch with wicker furniture;
and as always, loads of oak woodwork, fireplaces, vintage light fixtures, and all-around bungalow charm!
---
Architecture of the 1920s
Offered by Preservation Alliance of Minnesota
Hennepin History Museum
2303 Third Ave. S., Minneapolis
Admission $20; register online
Why were so many Minnesota homes built in the 1920s? We'll dig into that question and examine the variety of architecture created here during the "Roaring Twenties."
Architectural features (think built-in buffets and three-season porches), construction trends, and societal context will help to explain this decade-long housing boom. You will learn about common and popular house styles; who was building them; the neighborhoods they formed; and what distinctive elements made these dwellings desirable.
This class is taught by architectural historian Alyssa Auten.
---
Antiques and Decorative Arts Show
The Fine Arts Building
Minnesota State Fair Grounds
1442 Cosgrove St., St. Paul
Free parking
Admission: $6, valid for both days
Coupon available online: www.mnantiquesdealers.com/antique-show/
Information: mnantiques@gmail.com or 651-430-0095
This show is a sale of fine antiques and decorative arts from regional dealers, offering a wide variety of merchandise at affordable prices. The exhibitors were selected by the Minnesota Antiques Dealers Association for their commitment to quality and their interest in furthering the education and knowledge of the buying public
With about 45 dealers, this small intimate show allows for comfortable shopping in a casual atmosphere. From funky garden accessories to signed bronzes, fine original art to retro chic, mark this show on your calendar as a "must do" event.
---
2017 Summit Avenue Garden Stroll
Check website for start time and ticket information.
http://www.sarpa.org/garden-stroll
A Twin Cities favorite, the Summit Avenue Garden Stroll is held every other year. Rain or shine, ticket holders will be able to explore one of our country's most magnificent stretches of urban green spaces as well as walk into 10 Summit Avenue gardens.
Proceeds will go toward preserving Summit's status as the most walkable boulevard in America by funding a pedestrian study to bring traffic calming measures to the Avenue.
---
Red Wing Collectors Society's Annual Convention
Minnesota State College Southeast
308 Pioneer Rd., Red Wing, MN
Information: 800-977-7927
www.redwingcollectors.org/rwcs-calendar-of-events/annual-convention
Buy, sell and learn about the beautiful pottery pieces created by the potteries in Red Wing, Minnesota. The RWCS convention is the premier place to find Red Wing pieces to start or add to your prized collection.
The RWCS is the largest collectors' society in the nation and more than 1200 members attend this event. Some events are for members only but many are open to the public. For example:
Pottery Show and Sale: 10:30 a.m. to 1:30 p.m., Saturday, July 8. Over 150 tables selling Red Wing stoneware, dinnerware and art pottery.
Pottery items on sale in the Pottery Place parking lot.
Houghton's auctions at The Bluffs Bar & Grill, Tuesday and Wednesday, July 4 and 5. (See ad online at www.redwingcollectors.org/classifieds.)
---
The Beginnings of Modernism: British Design, 1870–1910
Wells Fargo Center
90 South 7th St., Minneapolis
Free
http://tinyurl.com/gler265
In U.S. and European decorative arts, Britain led the way in modern design. Designers and makers who were part of the English Arts & Crafts movement wanted to provide handmade—and often luxurious and expensive—alternatives to mass-produced goods. Standards were set and maintained by the Guild of Handicraft led by Charles Robert Ashbee. London department store Liberty's of London sold handmade and unique objects made by British craftsmen and women. This exhibition shows the dominance of Britain during this era.
---
Hennepin County Fix-It Clinics
Hennepin County Environmental Services
www.hennepin.us/fixitclinic
Sewing machine won't sew? Toaster won't toast? Toy helicopter won't fly? Don't throw it out! Bring your broken household appliances, electronics, mobile devices, toys and clothing in need of repair to a Hennepin County Fix-It Clinic.
Skilled volunteers will provide free, guided assistance to disassemble, troubleshoot and fix these items. Bring any tools and supplies you think might help with the job.
You will learn valuable troubleshooting and basic repair skills, build community connections, and reduce the number of repairable objects that are thrown in the trash. Events are first come, first served.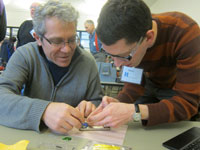 Fix-It Clinics are held monthly at locations throughout the county. More details and upcoming dates and locations available online.
Fix-It Clinics teach valuable troubleshooting and basic repair skills, build community connections, and reduce the number of repairable objects that are thrown in the trash. Events are first come, first served.
Volunteer fixers are needed to make this initiative a success. Volunteers should have skills in soldering, electronics and electrical repair, computer repair, sewing, or general tinkering, and have a strong desire to teach and empower people.
Contact Nancy Lo at nancy.lo@co.hennepin.mn.us or 612-348-9195 with questions or to volunteer.
---
Ramsey County Fix-It Clinics
www.ramseycounty.us/residents/recycling-waste/education/fix-it-clinics
Ramsey County residents who have broken household items can now get them repaired for free at monthly Fix-It Clinics being held at libraries and other civic buildings. Items to bring include electronics, clothing, appliances, light fixtures, and other items "small enough to carry."
Started in July 2015, the clinics are managed by the Ramsey County Public Health Department and follow a successful program underway in Hennepin County.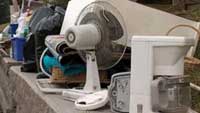 The clinics will be held one Saturday a month in 2016 at various locations. Details available online. If you can troubleshoot repairs for broken items, consider volunteering at a Fix-It Clinic. Volunteer fixers who have skills in soldering, electronics repair, electrical repair, sewing, wood working and general tinkering are essential to making the clinics successful. Email AskEH@co.ramsey.mn.us or call 651-266-1199 for details and to sign up.
---
Classes Offered by Preservation Alliance of Minnesota
The Preservation Alliance of Minnesota (PAM) offers classes in four series—Homeowner, Professional, Old Home Certified and Community. From hands-on workshops to behind-the-scenes tours, from state-approved continuing education to specialized courses, PAM delivers unique and unparalleled preservation-based education.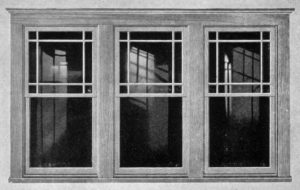 Bungalow Club members will be especially interested in the Homeowner series. Classes and workshops such as "Repairing Old Windows" and "Refinishing Wood Floors" will help you better understand and maintain your home.
Check the PAM website (under the "Services" tab) for the listing of upcoming classes and workshops. Whether you're discovering how to identify an architectural style, drain a radiator or use historic tax credits, PAM makes it easy to sign up for an affordable learning experience. PAM members receive a 15 percent discount on classes!