Events

hat follows is a list of upcoming events of interest to members of the Twin Cities Bungalow Club. Some are sponsored by the Bungalow Club and some are not.

Greetings: A History of the Buzza Company
Hennepin History Museum
2303 Third Ave. S., Minneapolis
612-870-1329
www.hennepinhistory.org
During its prime, the Minneapolis-based Buzza Company (1907-1942) was one of the nation's largest manufacturers of greeting cards, framed mottos, gift books and party stationery.
The Greetings exhibit tells the story of the company's rise and fall; its larger-than-life founder; and the hundreds of artists, poets, printers, and others who produced, sold, and shipped many millions of items from the company's Lake Street headquarters each year.
The Buzza Company building still exists. It's in the Uptown neighborhood of Minneapolis, and it now houses 136 contemporary living lofts. The building's center tower is still emblazoned with the company's name.
---
Raingarden Workshops
8 metro locations
http://metroblooms.org/workshops/events
Metro Blooms' raingarden workshops will give you an overview of their DIY approach to raingardens and native plants. You will also be given information about resources to hire if you need help.
With a mission to promote gardening, beautify communities, and help the environment, the non-profit Metro Blooms has installed more than 450 raingardens working with partners and volunteers.
Workshops are currently planned for eight metro locations from March 31 to May 25, 2016, with more in the works. Find more information and sign up on our website.
---
Antiques and Decorative Arts Show
The Fine Arts Building
Minnesota State Fair Grounds
1442 Cosgrove St., St. Paul
Free parking
Admission: $6, valid for both days
Coupon available online: www.mnantiquesdealers.com/antique-show/
Information: mnantiques@gmail.com or 651-430-0095
This show is a sale of fine antiques and decorative arts from regional dealers, offering a wide variety of merchandise at affordable prices. The exhibitors were selected by the Minnesota Antiques Dealers Association for their commitment to quality and their interest in furthering the education and knowledge of the buying public
With about 45 dealers, this small intimate show allows for comfortable shopping in a casual atmosphere.  From funky garden accessories to signed bronzes, fine original art to retro chic, mark this show on your calendar as a "must do" event.
---
Twin Cities Bungalow Club Presents:
If Bungalow Walls Could Talk: Paper, Paint or Stencil?
An illustrated talk by architectural historian Bo Sullivan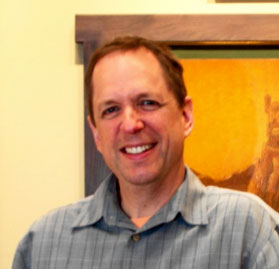 University of St. Thomas
McNeely Hall Great Room
2060 Summit Ave., St. Paul
Bungalow Club members free; non-members $3
Far from being passive witnesses to the life of a home's occupants, walls played a crucial—and often overlooked—role in the Arts & Crafts era interior. Whether painted, stenciled, fabric-covered or wallpapered, a room's surfaces were no less an expression of personal taste or artistic ideals than the Arts & Crafts objects that they played backdrop to.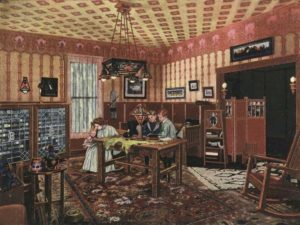 Join us as we look beyond the vase and lamp perched upon the Stickley library table to discover the scene-stealing beauty right behind them: the wall (and ceiling!) treatments of early-20th-century homeowners. This fact-packed presentation will be illuminated by scores of historic illustrations and photos, immersing you in the surprisingly wide range of options that were available. You'll also get the chance to examine, up-close, examples of vintage wallpapers, paint samples and stencil catalogs.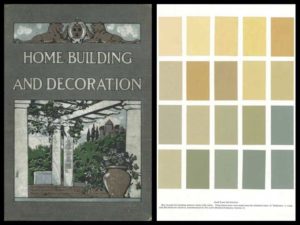 Our guide for this event will be Bo Sullivan, whom you may remember from "Buying for the Bungalow," the standing-room-only presentation he gave for the Twin Cities Bungalow Club in 2009. Bo lives in Portland, Oregon, where he is owner of Arcalus Period Design (arcalus.com), a consulting resource for old-house owners, architects and preservationists, and Bolling & Company (bollingco.com), the premier source for rare wallpapers printed between 1880 and 1915. Previously, Bo spent two decades as senior designer and architectural historian for Rejuvenation Inc. (rejuvenation.com), which offers reproduction lighting, hardware and house parts.
Our location at the University of St. Thomas can be challenging to find. McNeely Hall sits on the southwest corner of Summit and Cleveland avenues. Enter the building from the corner, and the Great Room is on your left at the end of the short hallway. If you're using smartphones for navigation, use 2060 Summit Avenue rather than the address you might find online. Parking is available on area streets and in a nearby surface lot and parking ramp.
---
Red Wing Collectors Society's Annual Convention
Red Wing High School
2451 Eagle Ridge Dr., Red Wing, MN
Information: www.RedWingCollectors.org
or 800-977-7927
Buy, sell and learn about the beautiful pottery pieces created by the potteries in Red Wing, Minnesota. The RWCS convention is the premier place to find Red Wing pieces to start or add to your prized collection.
The RWCS is the largest collectors society in the nation and more than 1200 members attend this event. Some events are for members only but many are open to the public.  For example:
Display of pottery: 8 a.m. to noon, Saturday.
Pottery Show and Sale: 10:30 a.m. to 1:30 p.m., Saturday. Over 150 tables selling Red Wing stoneware, dinnerware and art pottery.
---
Hennepin County Fix-It Clinics
Hennepin County Environmental Services
www.hennepin.us/fixitclinic
Sewing machine won't sew? Toaster won't toast? Toy helicopter won't fly? Don't throw it out! Bring your broken household appliances, electronics, mobile devices, toys and clothing in need of repair to a Hennepin County Fix-It Clinic.
Skilled volunteers will provide free, guided assistance to disassemble, troubleshoot and fix these items. Bring any tools and supplies you think might help with the job.
You will learn valuable troubleshooting and basic repair skills, build community connections, and reduce the number of repairable objects that are thrown in the trash. Events are first come, first served.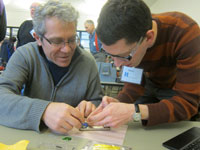 Fix-It Clinics are held monthly at locations throughout the county. More details and upcoming dates and locations available online.
Fix-It Clinics teach valuable troubleshooting and basic repair skills, build community connections, and reduce the number of repairable objects that are thrown in the trash. Events are first come, first served.
Volunteer fixers are needed to make this initiative a success. Volunteers should have skills in soldering, electronics and electrical repair, computer repair, sewing, or general tinkering, and have a strong desire to teach and empower people.
Contact Nancy Lo at nancy.lo@co.hennepin.mn.us or 612-348-9195 with questions or to volunteer.
---
Ramsey County Fix-It Clinics
www.ramseycounty.us/residents/recycling-waste/education/fix-it-clinics
Ramsey County residents who have broken household items can now get them repaired for free at monthly Fix-It Clinics being held at libraries and other civic buildings. Items to bring include electronics, clothing, appliances, light fixtures, and other items "small enough to carry."
Started in July 2015, the clinics are managed by the Ramsey County Public Health Department and follow a successful program underway in Hennepin County.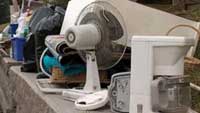 The clinics will be held one Saturday a month in 2016 at various locations. Details available online. If you can troubleshoot repairs for broken items, consider volunteering at a Fix-It Clinic. Volunteer fixers who have skills in soldering, electronics repair, electrical repair, sewing, wood working and general tinkering are essential to making the clinics successful. Email AskEH@co.ramsey.mn.us or call 651-266-1199 for details and to sign up.
---
Classes Offered by Preservation Alliance of Minnesota
The Preservation Alliance of Minnesota (PAM) offers classes in four series—Homeowner, Professional, Old Home Certified and Community. From hands-on workshops to behind-the-scenes tours, from state-approved continuing education to specialized courses, PAM delivers unique and unparalleled preservation-based education.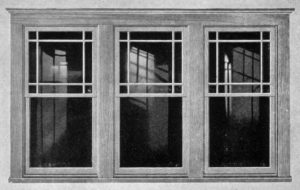 Bungalow Club members will be especially interested in the Homeowner series. Classes and workshops such as "Repairing Old Windows" and "Refinishing Wood Floors" will help you better understand and maintain your home.
Check the PAM website (under the "Services" tab) for the listing of upcoming classes and workshops. Whether you're discovering how to identify an architectural style, drain a radiator or use historic tax credits, PAM makes it easy to sign up for an affordable learning experience. PAM members receive a 15 percent discount on classes!