Events

hat follows is a list of upcoming events of interest to members of the Twin Cities Bungalow Club. Some are sponsored by the Bungalow Club and some are not.

Introduction to Arts & Crafts Stenciling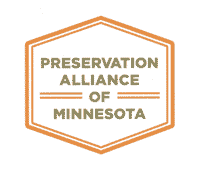 Offered by the Preservation Alliance of Minnesota
Thursday, August 18, 2016
6:30 to 8:00 p.m.
Landmark Center
75 W. 5th St., Courtroom 326, St. Paul
Admission: $12
Register: http://tinyurl.com/ze9qd6t
www.mnpreservation.org
NOTE: This presentation will provide a good foundation for the special Bungalow Club member-only workshops on October 29, 2016. See description of this Bungalow Club in this list of events.
Dive into the world of historic Arts & Crafts stenciling with Amy Miller, nationally recognized stencil artist and owner of Trimbelle River Studio in Ellsworth, Wisc.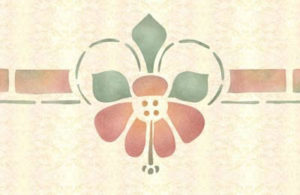 Miller will talk about the history of stenciling during the Arts & Crafts movement (roughly 1900–1925) and the era's signature nature-inspired style. Stencil designs popped up not just on walls but on table linens, clothing, curtains and other accessories. See some of these vintage creations first-hand, and learn how you can adapt this decorative art for use in your home. You'll leave inspired to create something special for your abode!
Do you have questions about your home's original stencils? Eager to learn more about creating your own? There will be plenty of time to ask expert Miller questions and to share your own stencil stories.
---
Summit Hill House Tour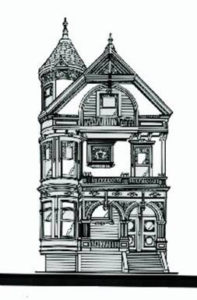 $30 until August 25; $35 after August 25
summithillhousetour.com
Enjoy an afternoon stroll through some of St. Paul's premier residences. Tour the interiors of 10 private homes and 3 public spaces. This self-guided tour is presented by the Summit Hill Association and is held only one day, every other year. Since it began in 1972, the Summit Hill House Tour has been a hit for Twin Cities' folks and attracted many beyond the metro area.
Purchase tickets online or at one these stores: Kowalski's Markets, Bibelot and Great Harvest Bread Co. Your ticket will be a brochure with a map indicating the location of each home and building. You must have the brochure with you to enter but you can decide on the order of your tour. Free shuttle bus service will be available.
---
Duluth Preservation Alliance Tour of Historic Homes
Tickets: $20
Purchase tickets at Fitger's Complex,
600 E. Superior St., Duluth,
starting at 10 a.m. the day of the tour.
www.duluthpreservation.org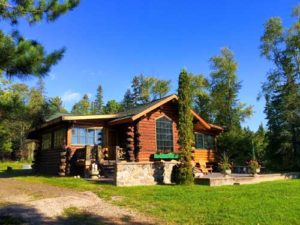 If you've ever cruised the residential neighborhoods of Duluth, Minn., you know the city has some outstanding early-20th-century architecture. This tour is your once-a-year opportunity to see inside several beautiful specimens. There are six homes on this year's tour, most built between 1903 and 1913 in styles that include Arts & Crafts, Prairie School and colonial revival. Plus there's a log cabin kit home, built in 1935.
Tickets can be purchased the day of the tour after 10 a.m. at the Historic Fitger's Complex. Then, starting at 11 a.m., visit the homes in the order you like and at your own pace. Visit www.duluthpreservation.org for more information.
---
17th Annual 20th Century Art and Design Show and Sale "From Mission to Modern"
Progress Center Building
Minnesota State Fairgrounds
1265 N. Snelling Ave., St. Paul
Admission $7
651-695-1902
www.eastwoodgallery.com/twin-cities-show.html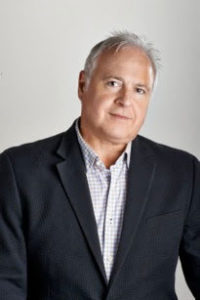 From mission to modern all in one show. The 20th Century Art and Design Show and Sale "From Mission to Modern" features antique and contemporary furniture and accessories from the American Art &Crafts movement and Mid-Century design. From Stickley to Eames, this is a show you won't want to miss.
This year, the show will feature a special guest. David Rago, owner of Rago Arts and Auction Center, will be a lecturer, an exhibitor and an appraiser. He will give a one-hour presentation, "Arts and Crafts within the context of Modernism," how it was influenced (Shaker), and how it continued to influence (Nakashima).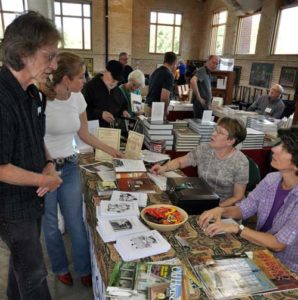 Rago will also provide an "Antiques Roadshow" experience focused on 20th Century design by doing individual appraisals in his booth throughout the show. A fee of $10 for one item or $25 for three will be collected and donated to a local charity.
The Twin Cities Bungalow Club will be there, too. Look for our table to check out membership benefits. 
---
The Twin Cities Bungalow Club presents:
Arts & Crafts Stenciling Workshops
Saturday, October 29, 2016
Offered exclusively for members of the Twin Cities Bungalow Club.
Schedule and prices are detailed in a registration form in the Summer 2016 issue of the Small Home Gazette.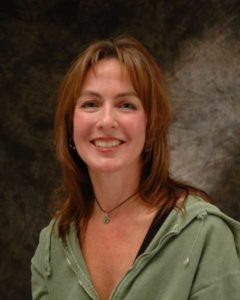 Hiawatha School Recreation Center
4305 E. 42nd St., Minneapolis
http://tinyurl.com/z7to49o
Amy Miller, founder of Trimbelle River Studio & Design (trimbelleriver.com), will conduct two hands-on stenciling workshops exclusively for Twin Cities Bungalow Club members. The club will subsidize a portion of the class fee, making this an exceptional and affordable opportunity for you to learn to stencil. Come conquer those stenciling fears and have a splendid time learning this authentic and versatile decorative art.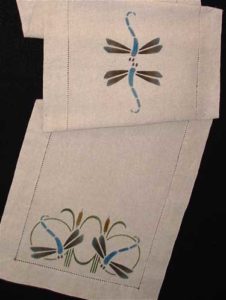 Two different classes will be offered: Mastering the Scary Stencil (10:00 a.m. to 12:30 p.m.) and Dragonfly Table Runner (2:00 to 4:30 p.m.). Each class will run approximately 2½ hours in length; all materials will be provided. Class sizes are limited, therefore advance paid reservations are required.
If you are a member and your newsletter insert is missing, email us at mail@bungalowclub.net. Class participants will also have the opportunity to buy Miller's book, Stenciling the Arts & Crafts Home, for only $15 (reg. $25).
---
Hennepin County Fix-It Clinics
Hennepin County Environmental Services
www.hennepin.us/fixitclinic
Sewing machine won't sew? Toaster won't toast? Toy helicopter won't fly? Don't throw it out! Bring your broken household appliances, electronics, mobile devices, toys and clothing in need of repair to a Hennepin County Fix-It Clinic.
Skilled volunteers will provide free, guided assistance to disassemble, troubleshoot and fix these items. Bring any tools and supplies you think might help with the job.
You will learn valuable troubleshooting and basic repair skills, build community connections, and reduce the number of repairable objects that are thrown in the trash. Events are first come, first served.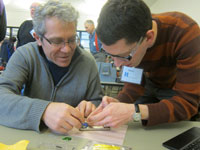 Fix-It Clinics are held monthly at locations throughout the county. More details and upcoming dates and locations available online.
Fix-It Clinics teach valuable troubleshooting and basic repair skills, build community connections, and reduce the number of repairable objects that are thrown in the trash. Events are first come, first served.
Volunteer fixers are needed to make this initiative a success. Volunteers should have skills in soldering, electronics and electrical repair, computer repair, sewing, or general tinkering, and have a strong desire to teach and empower people.
Contact Nancy Lo at nancy.lo@co.hennepin.mn.us or 612-348-9195 with questions or to volunteer.
---
Ramsey County Fix-It Clinics
www.ramseycounty.us/residents/recycling-waste/education/fix-it-clinics
Ramsey County residents who have broken household items can now get them repaired for free at monthly Fix-It Clinics being held at libraries and other civic buildings. Items to bring include electronics, clothing, appliances, light fixtures, and other items "small enough to carry."
Started in July 2015, the clinics are managed by the Ramsey County Public Health Department and follow a successful program underway in Hennepin County.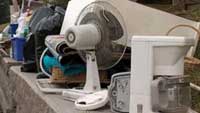 The clinics will be held one Saturday a month in 2016 at various locations. Details available online. If you can troubleshoot repairs for broken items, consider volunteering at a Fix-It Clinic. Volunteer fixers who have skills in soldering, electronics repair, electrical repair, sewing, wood working and general tinkering are essential to making the clinics successful. Email AskEH@co.ramsey.mn.us or call 651-266-1199 for details and to sign up.
---
Classes Offered by Preservation Alliance of Minnesota
The Preservation Alliance of Minnesota (PAM) offers classes in four series—Homeowner, Professional, Old Home Certified and Community. From hands-on workshops to behind-the-scenes tours, from state-approved continuing education to specialized courses, PAM delivers unique and unparalleled preservation-based education.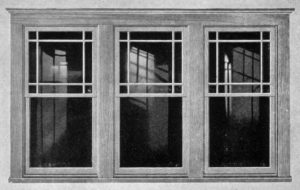 Bungalow Club members will be especially interested in the Homeowner series. Classes and workshops such as "Repairing Old Windows" and "Refinishing Wood Floors" will help you better understand and maintain your home.
Check the PAM website (under the "Services" tab) for the listing of upcoming classes and workshops. Whether you're discovering how to identify an architectural style, drain a radiator or use historic tax credits, PAM makes it easy to sign up for an affordable learning experience. PAM members receive a 15 percent discount on classes!