Events

hat follows is a list of upcoming events of interest to members of the Twin Cities Bungalow Club. Some are sponsored by the Bungalow Club and some are not.

Handyman Special
Mill City Museum
704 South Second St., Minneapolis
$30; PAM members $25.50
www.eventbrite.com/e/handyman-special-tickets-15160725137?aff=erelexporg
What if you could confidently do basic handyman projects on your own?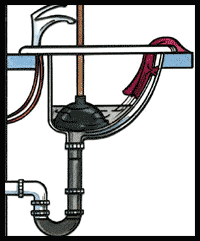 Cornerstone Academy, the educational arm of the Preservation Alliance of Minnesota (PAM), helps make it happen with a 2 1/2-hour class designed to save you time and money while you maintain your vintage home.
Old house pros Charlie and Richard Dana (formerly of award-winning Jet Construction) show you how to unclog a drain, repair a running toilet, install a light fixture, and hang a window treatment. Plus, you'll also get an overview of radiator care, tips on home maintenance, and expert advice on how proactive upkeep can help prevent costly repairs.
Only 25 tickets are available for this class. There's a discount available for PAM members. Details available online.
---
The Twin Cities Bungalow Club presents:
Illustrating Americana
A Minnesota history of calendar and advertising art
Location to be determined
Bungalow Club members free; nonmembers $3
Illustration art helped define the Arts & Crafts era of the early 20th century. Encompassing everything from nostalgic depictions of hearth and home to the idealized girl-next-door pin ups, illustrations were used in calendar and advertising art. Who were the companies and artists leading this interpretation of Americana?
Home to the Brown & Bigelow and Louis F. Dow calendar companies, the Twin Cities were the site of these two giants ever-escalating fight to hire and retain the hottest illustrators.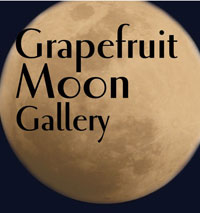 Minneapolis-based online art dealer Grapefruit Moon Gallery has become a leading source for illustration art. Co-owner Sarahjane Blum-Murphy will reveal the untold saga of these companies' hyper competition for the calendar market.
Using original art, photographs and printed examples, Blum-Murphy will illuminate the significant technical choices these two commercial lithography companies made and how those choices affected each company's fortunes as well as those of the artists they hired. She also will show the advertising work done for local businesses, including the long-running Cream of Wheat advertising campaign. 
---
The Twin Cities Bungalow Club presents:
2015 Twin Cities Bungalow Club Home Tour
Bungalow Club members free; non-members $5
Tour starting address to be announced
Mark your calendar for Saturday, May 9, and join us for this annual Twin Cities Bungalow Club celebration of vintage homes.
Do you have a charming bungalow or other early 20th century house? Do you appreciate other homeowners who put their houses on tours so you can benefit from their ideas and enthusiasm? Then you may be a candidate for the 2015 Bungalow Club's spring home tour. We couldn't do it without the generosity of homeowners!
Contact us by email (mail@bungalowclub.net) or telephone (612-724-5816).