Events
"From Mission to Modern"
16th Annual 20th Century Art and Design Show and Sale
Progress Center Building
Minnesota State Fairgrounds
1265 N. Snelling Ave., St. Paul
Admission $7
651-695-1902
www.eastwoodgallery.com/twin-cities-show.html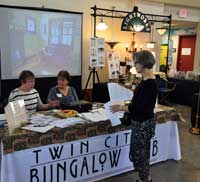 The newly named Twin Cities 20th Century Art and Design Show and Sale "From Mission to Modern" is still the largest event in the Midwest showcasing mission furniture and accessories of the American Arts & Crafts era (1890 to 1920), but now will include other 20th Century movements such as Art Moderne, Art Deco and Mid-Century.
You'll find furniture, metalwork, pottery, textiles, art, and lighting; everything from Stickley, Limbert, Roycroft, and Rookwood to the esteemed Minneapolis Handicraft Guild. Quality reproductions will be for sale as well.
The show will also offer quality pieces, representing the other 20th Century design styles, from designers such as Eames, Herman Miller and Knoll.
Look for the Twin Cities Bungalow Club table to check out membership benefits. 
---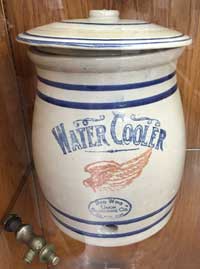 The Twin Cities Bungalow Club presents:
A Red Wing Pottery Field Trip
Red Wing, Minnesota
Round-trip transportation included
Cost and details to be announced
Save the date! Every Minnesotan has heard of Red Wing Pottery. And who hasn't seen, or owned, one of its hefty crocks—cream or gray on the outside, dark brown on the inside, and perhaps bearing the iconic Red Wing emblem?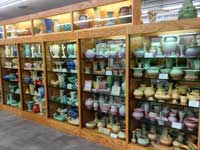 On November 7, we'll travel by bus to Red Wing, where historians will provide an illustrated talk on the company's history. After a catered lunch, you'll be treated to a guided tour of the Red Wing pottery museum, where you're certain to be surprised by the depth and breadth of items produced over a century. More than 6,000 pieces of pottery are on display. You'll also get the chance to hand-decorate your very own piece of Red Wing pottery using the sgraffito technique.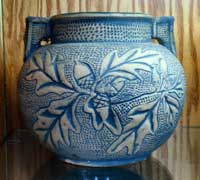 You'll have time to shop at adjacent businesses, which include a three-story, 10,000-square-foot antiques mall, and the salesroom of the current Red Wing Stoneware and Pottery, which offers new pieces inspired by historic pottery, still made in Red Wing. We'll wrap up the day by driving you to Red Wing's old main street where you can choose to eat supper at one of three pubs located within walking distance.
We're using Bungalow Club funds to reduce the cost of this exclusive opportunity. Watch our website and this newsletter for updates on pricing for members and guests.
---
Fall Events at the Minnesota Historical Society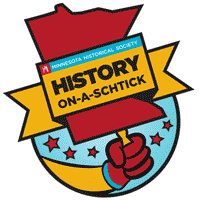 For a complete calendar of events, visit www.mnhs.org/calendar or call 651-259-3000.
History On-A-Schtick! at the Fair

August 27 through September 7, 2015
Daily shows at the Minnesota State Fair

A lighthearted, vaudevillian romp through Minnesota's past at the Minnesota State Fair. This new daily show is 23 minutes of wacky fun, with sing-alongs, trivia, prizes and astonishing historical tidbits.

Living History: Meet the Lindberghs

Saturday, September 5, 2015
10 a.m. to 5 p.m.
Charles H. Lindberg Historic Site
1620 Lindbergh Drive S., Little Falls

Learn what life was like for Charles Lindbergh growing up on a farm during the First World War. Hear inside stories about the Lindbergh family and have the chance to try some of the chores Charles did around the farm.

World War I Weekend

Saturday, September 5 through Monday, September 7, 2015
Historic Fort Snelling

Commemorate the 100th anniversary of World War I (1914 to 1918) at Historic Fort Snelling over Labor Day weekend. Visit with costumed staff and re-enactors; watch military demonstrations; stand in a recreated WWI-style trench; and experience what life was like for Minnesotans during this crucial era.

The Spiritualist Movement

Thursday, October 29, 2015
5:30 p.m. to 10:30 p.m.
Alexander Ramsey House, St. Paul

Have a drink with friends at the Ramsey House and learn about the impact the Spiritualist Movement had on Minnesota from the 1850s through the 1920s. Learn about the clairvoyants, mediums and healers who called Minnesota home.
---
Hennepin County Fix-It Clinics
Hennepin County Environmental Services
www.hennepin.us/fixitclinic
Sewing machine won't sew? Toaster won't toast? Toy helicopter won't fly? Don't throw it out! Bring your broken household appliances, electronics, mobile devices, toys and clothing in need of repair to a Hennepin County Fix-It Clinic.
Skilled volunteers will provide free, guided assistance to disassemble, troubleshoot and fix these items. Bring any tools and supplies you think might help with the job.
You will learn valuable troubleshooting and basic repair skills, build community connections, and reduce the number of repairable objects that are thrown in the trash. Events are first come, first served.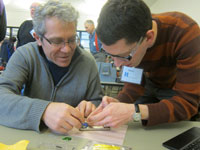 Fix-It Clinics are held monthly at locations throughout the county. More details and upcoming dates and locations available online.
Fix-It Clinics teach valuable troubleshooting and basic repair skills, build community connections, and reduce the number of repairable objects that are thrown in the trash. Events are first come, first served.
Volunteer fixers are needed to make this initiative a success. Volunteers should have skills in soldering, electronics and electrical repair, computer repair, sewing, or general tinkering, and have a strong desire to teach and empower people.
Contact Nancy Lo at nancy.lo@co.hennepin.mn.us or 612-348-9195 with questions or to volunteer.