Events

hat follows is a list of upcoming events of interest to members of the Twin Cities Bungalow Club. Some are sponsored by the Bungalow Club and some are not.

THE TWIN CITIES BUNGALOW CLUB PRESENTS:
Exploring the American Arts & Crafts Movement
An Illustrated Talk by Larry Crawford
Sunday, February 26, 2017
1:00 to 3:30 p.m.
(Two one-hour talks with refreshment break at 2 p.m.)
St. Mary's Episcopal Church
1895 Laurel Ave., St. Paul
Park on the street
Free for Bungalow Club members; non-members $3
www.saintmarysepiscopal.org
Join us on a winter's afternoon in a beautiful space, where we'll take an entertaining and informative look at the achievements of the Arts & Crafts movement in the United States.
Arts & Crafts made a lasting stamp on the American scene between 1900 and 1925, and bungalow neighborhoods are one of its prominent offshoots.
First, combining lively facts and dozens of historic and contemporary images, the fascinating men and women who pioneered this movement will be brought to life. We'll explore how they conceived and achieved their ideals—in both the arts and in groundbreaking social advances.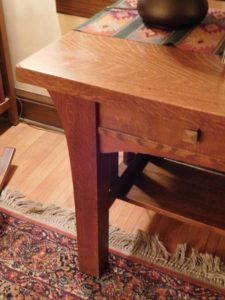 Next we'll see masterworks of Arts & Crafts style from around the nation and in the Twin Cities, and we'll discuss how we view their artistic value today. We'll examine the social setting in which Arts & Crafts emerged plus survey the wide range of practical and fine arts that shaped it into the first modern style of the 20th century.
Our presenter, Larry Crawford, is a Twin Cities Arts & Crafts enthusiast (and Bungalow Club member) with a background in comparative arts studies. He teaches Arts & Crafts topics for the University of Minnesota's Osher Lifelong Learning Institute program, where his talks receive enthusiastic praise. In his free time, Larry enjoys touring Arts & Crafts sites around the Midwest, New York and the West Coast.
---
Minnesota Historical Society Events
The venerable Minnesota Historical Society (MNHS) usually has dozens of events scheduled for the coming months. We found several scheduled in the coming weeks that illuminate aspects of life during the bungalow era. Visit the MNHS website for additional details.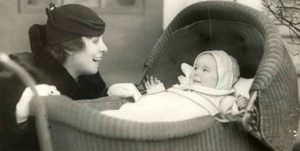 Finding Female Relatives
Saturday, March 11, 2017
10:00 a.m. to 12:30 p.m.
Minnesota History Center
345 W. Kellogg Blvd., St. Paul
Fee: $32
651-259-3300
www.mnhs.org/event/2184
The patriarchal nature of recordkeeping can make researching women in family history a challenge. In this workshop, explore ways to uncover the stories of sisters, aunts, mothers and daughters using traditional family research methods as well as new methods like DNA testing. Bring a research problem or join others to think through their research problems in this working session.

WWI America
Saturday, April 8 through Monday, September 4, 2017
Minnesota History Center
345 W. Kellogg Blvd., St. Paul
651-259-3000
www.minnesotahistorycenter.org/exhibits/ww1-america
The World War I era—1914 to 1919—was a transformational time for America. The nation emerged as a confident global superpower while deep divisions and conflict at home threatened to tear the nation apart.
This major new exhibit created by the Minnesota Historical Society opens during the centennial of America's involvement in WWI. Through original artifacts, images, voices, music, interactives and multimedia, WWI America tells the extraordinary stories of Americans during a transformational era in our history.
Explore themes and major movements in depth—from immigration, racial politics, women's suffrage, the Great Migration, Prohibition and the 1918 influenza pandemic, to daily life and popular culture.
View dozens of original artifacts from museums around the country, including a WWI machine gun, a deck chair from the RMS Lusitania, President Woodrow Wilson's hat, and Houdini's handcuffs.
Discover stories of the legendary and unsung Americans who shaped our history, from pacifists to presidents.
Discover how the war transformed our nation into a world leader—at a time when our country was split by divisions over citizenship, nationhood and identity that are strikingly relevant now.
---
THE TWIN CITIES BUNGALOW CLUB PRESENTS:
2017 Twin Cities Bungalow Club Home Tour
Bungalow Club members free; non-members $5
Tour starting address to be announced
It's a new year, and you know what that means—another of our legendary bungalow tours is on the horizon. We've already got a couple of house slated for the tour, and they're beauties. But we need a few more!
Do you have a charming bungalow or other early 20th century house? Do you appreciate other homeowners who put their houses on tours so you can benefit from their ideas and enthusiasm? Then you may be a candidate for the 2017 Bungalow Club's spring home tour. We couldn't do it without the generosity of homeowners!
Contact us by email (mail@bungalowclub.net) or telephone (612-724-5816).
---
The Beginnings of Modernism: British Design, 1870–1910
Wells Fargo Center
90 South 7th St., Minneapolis
Free
http://tinyurl.com/gler265
In U.S. and European decorative arts, Britain led the way in modern design. Designers and makers who were part of the English Arts & Crafts movement wanted to provide handmade—and often luxurious and expensive—alternatives to mass-produced goods. Standards were set and maintained by the Guild of Handicraft led by Charles Robert Ashbee. London department store Liberty's of London sold handmade and unique objects made by British craftsmen and women. This exhibition shows the dominance of Britain during this era.
---
Hennepin County Fix-It Clinics
Hennepin County Environmental Services
www.hennepin.us/fixitclinic
Sewing machine won't sew? Toaster won't toast? Toy helicopter won't fly? Don't throw it out! Bring your broken household appliances, electronics, mobile devices, toys and clothing in need of repair to a Hennepin County Fix-It Clinic.
Skilled volunteers will provide free, guided assistance to disassemble, troubleshoot and fix these items. Bring any tools and supplies you think might help with the job.
You will learn valuable troubleshooting and basic repair skills, build community connections, and reduce the number of repairable objects that are thrown in the trash. Events are first come, first served.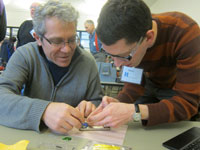 Fix-It Clinics are held monthly at locations throughout the county. More details and upcoming dates and locations available online.
Fix-It Clinics teach valuable troubleshooting and basic repair skills, build community connections, and reduce the number of repairable objects that are thrown in the trash. Events are first come, first served.
Volunteer fixers are needed to make this initiative a success. Volunteers should have skills in soldering, electronics and electrical repair, computer repair, sewing, or general tinkering, and have a strong desire to teach and empower people.
Contact Nancy Lo at nancy.lo@co.hennepin.mn.us or 612-348-9195 with questions or to volunteer.
---
Ramsey County Fix-It Clinics
www.ramseycounty.us/residents/recycling-waste/education/fix-it-clinics
Ramsey County residents who have broken household items can now get them repaired for free at monthly Fix-It Clinics being held at libraries and other civic buildings. Items to bring include electronics, clothing, appliances, light fixtures, and other items "small enough to carry."
Started in July 2015, the clinics are managed by the Ramsey County Public Health Department and follow a successful program underway in Hennepin County.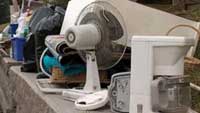 The clinics will be held one Saturday a month in 2016 at various locations. Details available online. If you can troubleshoot repairs for broken items, consider volunteering at a Fix-It Clinic. Volunteer fixers who have skills in soldering, electronics repair, electrical repair, sewing, wood working and general tinkering are essential to making the clinics successful. Email AskEH@co.ramsey.mn.us or call 651-266-1199 for details and to sign up.
---
Classes Offered by Preservation Alliance of Minnesota
The Preservation Alliance of Minnesota (PAM) offers classes in four series—Homeowner, Professional, Old Home Certified and Community. From hands-on workshops to behind-the-scenes tours, from state-approved continuing education to specialized courses, PAM delivers unique and unparalleled preservation-based education.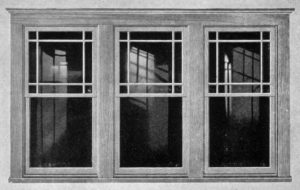 Bungalow Club members will be especially interested in the Homeowner series. Classes and workshops such as "Repairing Old Windows" and "Refinishing Wood Floors" will help you better understand and maintain your home.
Check the PAM website (under the "Services" tab) for the listing of upcoming classes and workshops. Whether you're discovering how to identify an architectural style, drain a radiator or use historic tax credits, PAM makes it easy to sign up for an affordable learning experience. PAM members receive a 15 percent discount on classes!