Events

hat follows is a list of upcoming events of interest to members of the Twin Cities Bungalow Club. Some are sponsored by the Bungalow Club and some are not.

Preserve Minneapolis 2014 Summer Walking & Biking Tours
Tours offered June – September, 2014
Pre-register and pay for tickets online
$8 per person
www.preserveminneapolis.org/wpfile/tours
Preserve Minneapolis is offering 27 unique tours that highlight the built, natural and cultural treasures found throughout the city. These tours are the best way to get to know Minneapolis and to experience the city's diverse neighborhoods and historic resources.
Topics range from the relatively modern history of Riverside Plaza to the long-ago days of the Minneapolis riverfront; from the Camden neighborhood in north Minneapolis to West 49th Street in the southwest. Other new topics include Minneapolis' LGBT history, Lakewood Cemetery, and the little-known story of Architect Avenue.

On each tour, guides with experience in architecture, history, and/or preservation will tell the "stories behind the stories" and give participants a greater understanding of the area's social and built history—with fun and a sense of humor. Tickets and more information available on the Preserve Minneapolis website.
---
Frank Lloyd Wright and the Prairie School
Continuing Education and Conference Center, St. Paul
$125
Event ID 188447
www.cce.umn.edu/courses/CS-0662.html
In the early 20th century, architect Frank Lloyd Wright revolutionized American architecture. With a belief that homes must be in unity with their environment, he transformed our notions of what a house could, or even should, be. This three-session lecture and home tour will introduce you to Wright's vision and the "Prairie School" of architecture. Taught by Richard Kronick, a freelance writer and architectural historian.
This is a LearningLife workshop from the University of Minnesota.
---
History Lounge: The Ku Klux Klan in 1920s Minnesota
Minnesota History Center, St. Paul
Admission free
www.minnesotahistorycenter.org
The Ku Klux Klan was active in Minnesota. There were 51 chapters of the KKK in the state. Minnesota Klan members played town ball, served as church deacons, ran local businesses, and were elected to political office. They also held cross-burnings and midnight rides that terrorized their own communities. Join Elizabeth Dorsey Hatle as she examines the activities of the Klan at its height in Minnesota. Hatle teaches high school history in Minneapolis and is the author of the book The Ku Klux Klan in Minnesota.
The Minnesota History Center's History Lounge is a venue for authors and experts to share their insights on a topic.
---
How to Find Old House Contractors, Parts and Furnishings
An interactive seminar to move your projects forward
Sunday, November 9, 2014
2 to 4 p.m.
Bethlehem Covenant Church
3141 43rd Ave. S., Minneapolis
Bungalow Club members free; nonmembers $3
How do you find contractors who love to work on old houses? Where can you find decorative items that fit your early 20th century home? If only you knew someone who could help. Relax—you already have a network in place!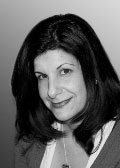 The Preservation Alliance of Minnesota (PAM) has assembled proven strategies for finding bungalow-friendly contractors, and we've invited their education coordinator, Beth Rutledge, to share the details. Her presentation will focus on the needs of Arts & Crafts era homeowners and will invite audience interaction.
In addition to her role at PAM, Rutledge has two decades of communications experience and is also a realtor with a keen interest in neighborhood activism and old houses. She's lived in Minneapolis for over 25 years.
---
Christmas With the Lindberghs
Charles A. Lindbergh Historic Site
Little Falls, MN
$6 to $8
sites.mnhs.org/historic-sites/charles-lindbergh-historic-site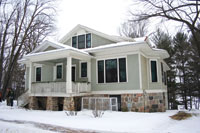 Step back in time and visit the Lindbergh home as costumed characters portray family members and hired workers readying the house for Christmas 1918. Tour the home, see "improvements" made to the house at the time, learn about the recent end of World War I in Europe, and find out what everyone's hopes are for the new year of 1919.
---
An Eventually Christmas: Holidays at the Mill
Mill City Museum, Minneapolis
$10 to $14
Reservations required, call 612-341-7555 or register online
www.millcitymuseum.org
Ride the Flour Tower elevator from floor to floor for each scene of this comic and heartwarming theatrical performance. Based on true accounts of the 1920 Washburn- Crosby Co. holiday party, it features romance, danger and the marketing slogan, "Eventually—Why Not Now?"