Join the Twin Cities Bungalow Club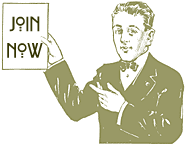 he Twin Cities Bungalow Club is dedicated to fostering an appreciation for bungalows—these charming and livable early 20th century homes. We are committed to preserving bungalows and other homes of the era along with the neighborhoods they occupy; to learning their history; and to exploring the furnishings and decorative objects that filled them.
With membership you'll receive an information-packed newsletter four times a year, plus free access to quarterly seminars with leading local and national bungalow experts. In addition, you'll get inside the Twin Cities' best bungalows during our annual home tours.
Here is a sampling of the outstanding events organized by the Bungalow Club.
A bungalow tour featured five homes with architect-designed expansions and improvements. The tour was preceded by a panel discussion between the homeowners and the architects they hired.
A lighting historian discussed interior lighting and identified fixtures brought by members.
Two antiques dealers provided insights into how they price Arts and Crafts furniture.
A nationally-known bungalow restoration expert spoke on the topics of her two popular books: Bungalow Kitchens and Bungalow Bathrooms.
A presentation titled "Tile in the Bungalow–From Sanitary to Splendid" featured scores of photos of historic and contemporary tile installations.
Download and mail in this form (pdf) to join or to renew your membership.
Have questions about the Bungalow Club? Send an email to mail@bungalowclub.net, or leave a message at 612-724-5816. Note that we are a small, all-volunteer organization. We'll try to respond to your call or email promptly, but please bear with us if it takes a few days.