Small Home Gazette, Fall 2008
Letter From the Editor: origins of the bungalow
Bungalows were born of necessity in the heat, but I like mine best when it's cold outside.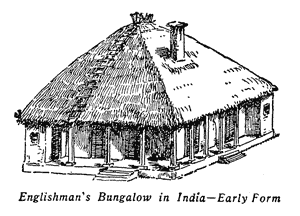 If you're not familiar with the origins of the bungalow, they came from India, where I hear it gets really hot. First called a bangla or bangala, they were designed to keep occupants cool. With a thatched roof that extended beyond exterior walls to shield a veranda from the scorching sun, they were the perfect casual abode, open and airy. British colonialists appropriated the concept and name (sort of) and brought it to England Soon the bungalow jumped the Atlantic along with the Arts & Crafts movement. Here it found fertile ground in California where it got in touch with its roots; though instead of a thatched roof, it got wood shingles, and instead of an encircling veranda, it got wide porches. And it was a hit—so much so that the rest of the country soon wanted bungalows, too.
I doubt that those who built Minnesota bungalows knew anything about their origins They built them because they were popular, charming and affordable. And local builders—many of them Scandinavian immigrants—put their own spin on the form. Judging from historic photos of Twin Cities bungalows, some early ones had wide-open porches, though later photos show enclosed porches. And porches here are smaller than those on California bungalows, as our outdoor living days are fewer.
The use of stucco siding really caught on here. Though it's difficult to say exactly why, it was probably a combination of factors: It was a good product, there were plenty of craftsmen who knew how to apply it, and the stucco industry heavily promoted it.
In addition to being a sturdy, nearly maintenance-free siding, stucco has other advantages in cold climates. Chief among them is the fact that it's virtually impermeable to biting winter winds, something that can't always be said about wood clapboard houses.
For these reasons and more, my bungalow seems built for burrowing during the cold months. The colors inside are warm and earthy. The vintage lamps cast a golden glow The rooms are small enough to heat comfortably and affordably.
In short, though our bungalows are a long way from India and the conditions that gave birth to them, they still offer shelter and comfort. What more could one ask for on a cold November night?