Small Home Gazette, Fall 2010
Seven Steps to an Authentic Kitchen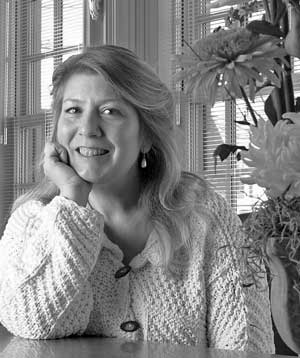 Many old-house owners want a modern, period-inspired kitchen. But a sizable minority take it further: they strive to re-create a kitchen that looks as if it is original, or as if it dates from a long-ago renovation. (Look closely, of course, and you may spy an electrical outlet—or the refrigerator tucked into a back hall.) If this sounds like you, consider these seven rules.
(1) WATCH THE SCALE
Appropriate size is critical for credibility. The Victorian-era kitchen often included a large cook room or cook room and scullery, accompanied by a larder and a butler's pantry. Bungalow kitchens were smaller. Even if you enlarge yours with a bump-out be sure to keep the kitchen in scale.
(2) KEEP THE FLOOR PLAN
Mimicking the original floor plan lends timelessness and also helps with scale. Look for clues: a chimney shows you where the stove was located; old plumbing holes suggest sink placement. Use a center table rather than an island or peninsula. Tie the kitchen to a pantry or service porch (where ice would have been delivered).
(3) USE TIMELY MATERIALS
Try to stick to materials common in the period you're re-creating. Look at books and visit house museums to get a feel for wainscoting (Victorian beaded board, glossy paint, or subway tile?), flooring (fir and pine were ubiquitous), countertops (something like Monel is decade-specific), and the sink (they were big, before automatic dishwashers). Oddly enough, kitchen wallpaper was more likely to be found in a modest or farm house, because the undecorated kitchens of wealthy and urban households were for servants.
(4) STUDY PERIOD CABINETS
Or have them designed and built by a company that specializes in period kitchens. Even unfitted kitchens may have had built-in cabinets floor to ceiling, but long runs of base and overhead cabinets date to the Thirties and later. Stick with the period's preferred woods and finishes. Fine woodwork would have been seen only in a butler's pantry.
(5) ALLOW MULTIPLE COUNTER SURFACES
Before laminates like Formica were introduced, kitchens of any size often included several different countertop materials: scrubbable wood, a piece of marble for rolling dough, slate or tile around the sink or stove.
(6) TAKE CARE WITH LIGHTING
It's possible to get the right look and adequate illumination if you combine period fixtures with invisible indirect lighting, as in a cove or under a cabinet. Avoid can lighting, spots and tracks. Single pendants from the ceiling, a sconce centered on a countertop—these were standard. Kerosene lamps were used in rural areas (and can be electrified). Urban houses had electricity early, but kitchen fixtures were utilitarian: a bulb on a cord. Don't be tempted to put dining-room fixtures in the kitchen. Consider iron or an antiqued bronze or brass metal finish for Victorian houses, nickel from about 1890 to 1925.
(7) OBSESS OVER DETAILS
But, in general, keep it simple: plain cabinet doors; bin pulls, latches, and hooks; an open shelf over the sink. At the windows, use a tan or dark-green roller shade, muslin, or perhaps lace panels.
Used with permission. Patricia Poore is the founder and editor-in-chief of Old-House Interiors, Arts & Crafts Homes, and Early Homes magazines.