Small Home Gazette, Fall 2012
Is There a Museum in Your Future?
I have what I think is one great Arts & Crafts era vase and would like to put it in the care of a museum. Maybe you do too, or you have several items that make up your collection and want to find them a good home.
First, a few museum facts. Minnesota has approximately 600 museums. That's one for every 9,000 residents and twice as many as the national average. Every county in the state has at least one museum. There are 55 museums in Minneapolis and St. Paul alone which is twice as many as in Chicago.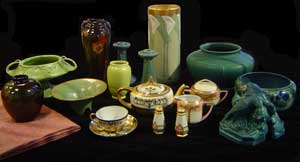 How do I find a museum that might be interested in my vase? Start by identifying museums with missions and collections related to the object–for my purposes, probably art and history museums. Most museums maintain websites stating their mission and a description of collections. The Minnesota Association of Museums website, www.minnesotamuseums.org, lists all the museums in Minnesota.
Typical art collections found in an art museum include works such as paintings, photographs, drawings, sculptures and more. Other types of collections you may come across consist of ceramic, stone, cloth, or gold and silver artifacts from different eras or cultural groups.
History museums are often housed in historical buildings and strive to preserve the heritage of their communities so that when people visit, they can have the experience of going back in time and discovering what life was like in the early days. Typical history museums boast exhibits and collections featuring agricultural artifacts, antiques, documents and memorabilia related to the history of the region they are located in.
Ask yourself the following questions. What collections does your museum of choice have? What specific objects might the museum want? What decision-making process does the museum follow to accept a gift to a collection or to purchase the item?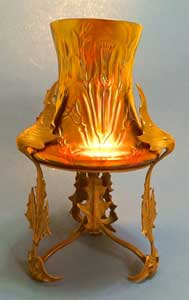 As a donor or seller, keep in mind that a museum has legal, social and ethical obligations to provide proper physical storage, management, and care for the collections and associated documentation, as well as proper intellectual control. Collections are held in trust for the public (both present and future generations) and made accessible for their benefit. Because of these obligations and their financial impact, museums must be selective in what they add to their collections.
When inquiring about donating or selling your item, find out or confirm the following from the museum's contact person (usually a curator).
1. Will my item support the mission of the museum?
2. Will it be useful for exhibition, educational or research purposes?
3. Is the museum interested in purchasing the item?
4. Are there any questions about the item's authenticity?
5. Can the museum manage, document and care for the gift?
6. Does the museum have a procedure for removing the item from the collection at a future date? Can the item be returned to me or my family if no longer wanted?
In making the offer, be sure you have clear title and the legal right to make the gift or sale. If donating, are you making the gift without restrictions? A museum generally will accept an object if it is free of all conditions and restrictions imposed by the donor or seller. Once an unrestricted item is transferred to the museum, the donor or seller often relinquishes all rights to the object. The donor or seller has no say as to when or how the object is exhibited. Future generations may have no claim in asking that the object be returned to the family.
Donating or selling to a museum can be a mutually beneficial transaction. Museums and the public benefit from the generosity of donors and sellers to sustain museum collections. And donors or sellers receive tax benefits or payment. Knowing your treasured object will be appreciated by others can be a benefit, too. Below are examples of local museums that might be interested in Arts & Crafts items.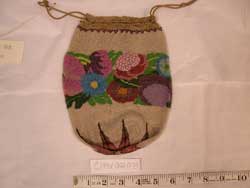 The Goldstein Museum of Design
241 McNeal Hall
1985 Buford Ave., St. Paul
612-624-7434
http://goldstein.cdes.umn.edu
The Goldstein Museum of Design, located on the St. Paul campus of the University of Minnesota, explores design that "touches people's lives"—clothing, household items, graphic design, textiles design and housing. The museum was named in honor of University professors Harriet and Vetta Goldstein, who taught that well-designed objects can enhance the human experience. (Their design philosophy, expressed in their 1925 book Art in Everyday Life, was rooted in the Arts & Crafts movement and stressed the inter-relationships between aesthetics and lifestyle.) More than 26,000 designed objects are in the museum's collections. Start the donation process by contacting the museum and discussing a potential donation with the assistant curator.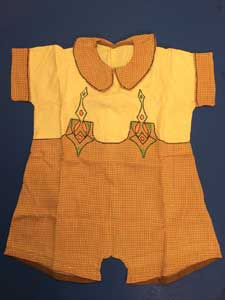 Hennepin History Museum
2303 Third Ave. S., Minneapolis
612-870-1329
http://hennepinhistory.org
The historical society of Hennepin County is a unique social history museum, offering superb exhibits, an historic mansion setting, and archival collections of priceless scholarly value. The museum's library and collections offer a vast number of items providing information on many subjects relating to Hennepin County's history.
The various artifact collections include toys and dolls, quilts, Native American artifacts, household items, decorative arts objects (including glass, pottery, metal and plastic), and costumes. If you would like to donate an item to their collection, call to make an appointment with curator Jack Kabrud.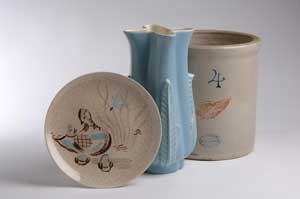 Red Wing Pottery Museum
2nd Floor, Pottery Place Mall
2000 Old West Main St., Red Wing
612-247-9876
www.rwcsfoundation.org/museum.htm
The Red Wing Collector Society Foundation maintains a museum in Red Wing, Minnesota, located in the former Minnesota Stoneware Company building where pottery was manufactured until Red Wing Potteries closed in 1967. An extensive representation of characteristic and rare stoneware, art pottery, and dinnerware items produced by the pottery industry of Red Wing is displayed and preserved there. Call Diane Hallstrom, museum curator, for donation process information.