Small Home Gazette, Fall 2015
Letter From the Editor: thank you for 20 years
As the Twin Cities Bungalow Club wraps up its 20th year, we'd like to offer a heartfelt thank you to everyone who has made the long life of this all-volunteer organization possible.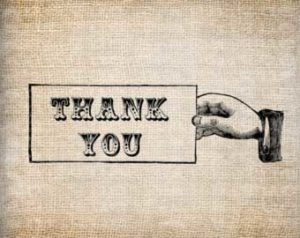 That includes Bungalow Club founder Kristi Johnson, whose indignation at city leaders' dismissal of "outmoded" bungalows back in 1995 provided the spark that got it all going. Her vision of bungalows as well-built, charming, desirable houses has now become the norm.
And thank you, members of the Twin Cities Bungalow Club. It's all for you, and we hope that we've been able to enlighten, amuse, entertain and occasionally challenge you. We're grateful to those who volunteer time for club events. And thank you most of all for repairing, restoring, improving and cherishing your old houses. That's why we're here, after all.
Our gratitude also goes to the businesses that advertise in this newsletter. Without them, this publication and many of our events would not have happened. Whenever I'm seeking a service or a product for my bungalow, I look to them first. I've patronized the majority of our advertisers over the years and have found them to be great people who provide excellent service.
Thanks to those who have served on the Bungalow Club's board of directors, as they've volunteered hundreds of hours of their free time. During evenings and weekends when they could have been watching TV, doing a home project or going to bed on time, they were, instead, researching, writing, editing, telephoning, web surfing, and making face-to-face visits so that the next newsletter, event or tour became a reality. May your reward in heaven be a bungalow with decent-sized closets and a workable kitchen.
Speaking of selfless volunteers, we bid a fond farewell to John Finlayson, who recently stepped down from the board of directors. John became a charter member of the Bungalow Club's board when he responded to a call for volunteers back in the late 1990s. During his years on the board, he provided an abundance of passion, energy and ideas. We wish him well in all of the other volunteer work he still has on his plate!
Though we're wrapping up the Bungalow Club's 20th year, it isn't over yet. (Editor note: The original article referenced a November 2015 trip to the Pottery Museum of Red Wing.) See the article in this issue about the history of a pottery brand that was almost certainly found in our bungalows when they were new—and is still found in many of them today.
Finally, watch your mailbox toward the end of the year for a special treat. We've commissioned local artist Cindy Lindgren to produce a set of four bungalow-themed notecards and a frameable 8-by-10-inch print. They'll feature four of the most common Twin Cities bungalow styles, each rendered in her signature contemporary Arts & Crafts style. Each member of the Twin Cities Bungalow Club will receive a set.
Once more, thanks to everyone who makes the Twin Cities Bungalow Club possible. We look forward to seeing you in the coming year.