Small Home Gazette, Fall 2016
History Brief: Fords Rush in Where Big Cars Fear to Tread
But now that the days of "get-out-and-get-under" are practically ended, we have had to find a new outlet for our mirth, and we have fastened upon the Ford Automobile as the most fertile field.
We can joke all we want to about the Ford car, and the Ford owner, being a good fellow, laughs along with us. At the same time, though, he pats his pocketbook, lets in his clutch, and rides serenely on his way, proud of his possession and confident of his own good judgment.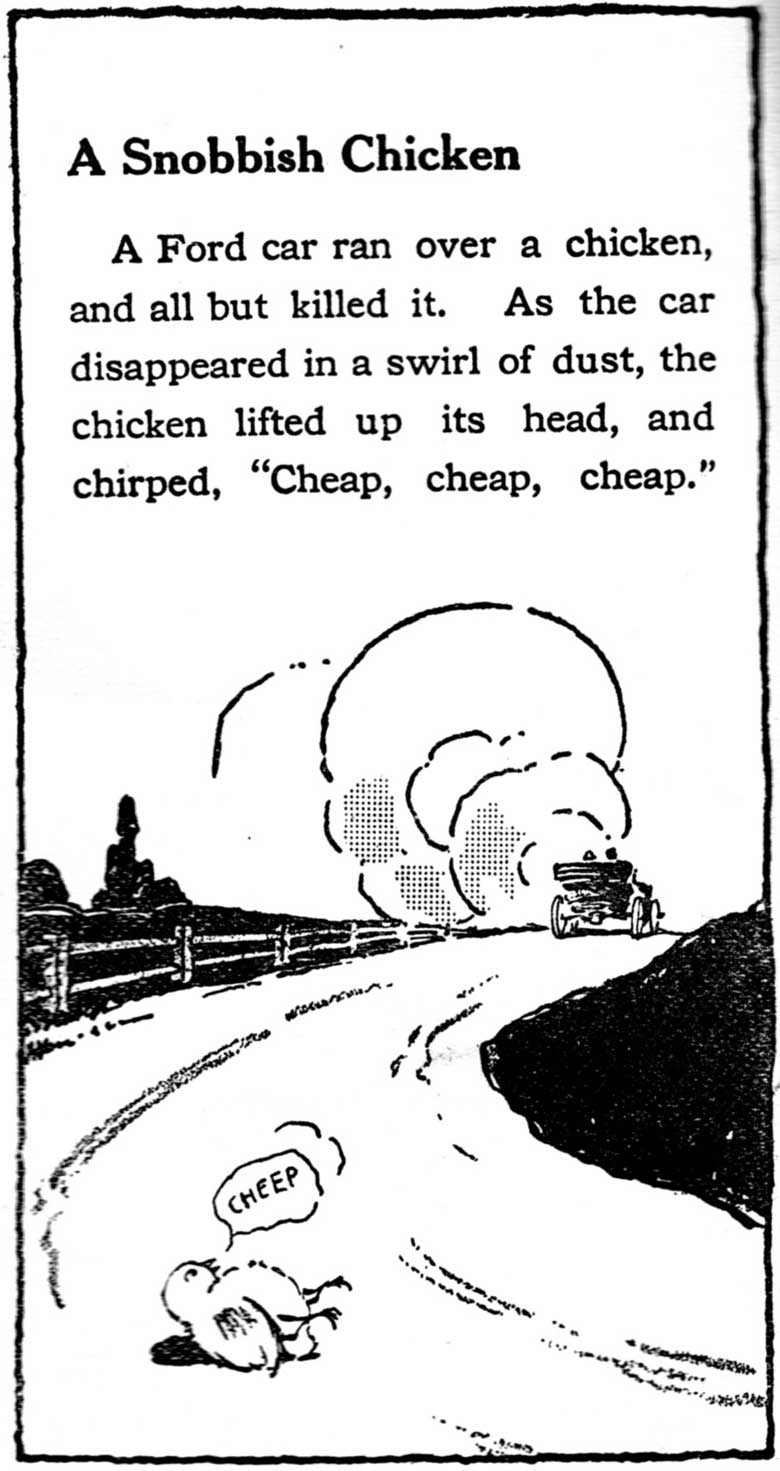 Text and cartoon from Funny Stories About the Ford, Vol. I, Copyright 1915, Presto Publishing Co., Hamilton, Ohio.