Small Home Gazette, Spring 2012
It's House Project Time
Tips On Choosing a Contractor
Spring is here and your thoughts turn to house projects. While it is important to keep our homes repaired, most of us do not have the necessary expertise. So, we turn to contractors. You may have seen these tips before but it doesn't hurt to be reminded.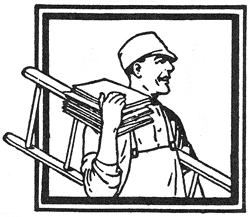 Beware of the door-to-door or over-the-phone sales job. Most contractors rely on word of mouth or advertising (such as in the Small Home Gazette) to get out the word. Be wary of anyone who says they will be working in the area or will have materials left over from a nearby job so they can offer you a deal. Fly-by-night contractors try to take advantage of people by seeing a problem area—roof damage after hail or wind storms, for example—and say they can fix it. They may have a good sales pitch but will require extra vetting to be sure they are reputable.
"You have to make a decision now" are not the words you want to hear. If a contractor tells you the price is only good now, think again. Check references; verify liability insurance and licenses; and get several estimates. All of this takes time.
Watch out for a contractor who doesn't have any local references. You want to be able to check the work done for others.
Make sure your contractor has appropriate liability insurance. It's not enough for him to say so. A reputable contractor will gladly produce a certificate of coverage and leave you a copy.
Be sure that your contractor is licensed and is using other licensed sub-contractors. If the contractor is willing only to work on weekends and evenings, it may be a sign the person is an employee who is moonlighting without a license. You can verify a license at http://mn.gov/commerce/licensees/Register-a-Security/Reg-Look-Up.jsp.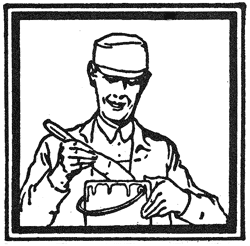 Unless you know and trust the contractor you intend to hire, it's a good idea to get three estimates so you can not only compare prices but also the approaches of the contractors. Watch out for a contractor whose prices are way below others. Unscrupulous contractors bait with low estimates and then either keep adding to the job or get an upfront payment and bolt.
Get it in writing. Run away from any contractor who won't put an estimate in writing. That estimate should include a projected starting and ending date, the scope of work (including specific materials, if that's relevant), the cost, and how much is payable by what percentage of completion.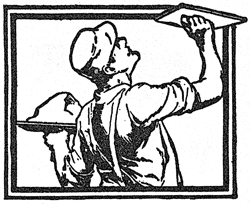 Never make a full payment up front or pay cash. Typically, contractors structure payments to get a percentage up front so they don't have to front the cost of materials. Then additional payments are made at certain steps of the project. Final payment, usually one-third, is payable after the work is done to your satisfaction.
A reputable contractor should have an established business phone number and address; a cell phone number; and most likely a website. Check the contractor's history with the Better Business Bureau (http://minnesota.bbb.org/). Beware of a contractor without a history. That's a good hint that they might take the money and run.
If the contractor says you don't need a permit, check with your local building department before proceeding. Many projects and repairs require permits. Without them, you could be forced to have the work redone, and you also could lose some of the protection that comes with having an official inspection certifying the job meets code requirements.
Both Minneapolis and St. Paul have websites detailing which projects need permits and how to obtain them. If a contractor is unwilling to obtain a permit, it may be a sign he is not licensed. The two sites are: www.stpaul.gov/index.aspx?NID=2147 and
www.minneapolismn.gov/mdr/permits/index.htm.
Do your homework and your home improvement project should be a pleasant one.