Small Home Gazette, Summer 2009
Edina Moves to Protect Its Bungalows
Singling Out Bungalows for Historic Designation is a First for the State
by Tim Counts
When we locals think of bungalows and historic preservation, the suburb of Edina generally doesn't come to mind. After all, the vast majority of that city's houses were built after World War II, and it has a reputation for grand homes populated by doctors and lawyers. Yet Edina is poised to do something no other Minnesota city—not even Minneapolis or St. Paul—has done: help specific bungalow owners obtain local heritage landmark designation for their homes.
"To the best of my knowledge, this is the first time a Minnesota city has focused on bungalows with the intent of actually designating them as historic," said Robert Vogel, founder of Pathfinder CRM, a preservation consultation firm located in Spring Grove, Minn. Vogel is working with the City of Edina on the project. "Cities have dealt with bungalows individually," he says. "Cities have even tried to deal with them as neighborhoods. But they've never really invested in studying them as a particular group of heritage resources that have particular needs and particular benefits."
Morningside Bungalows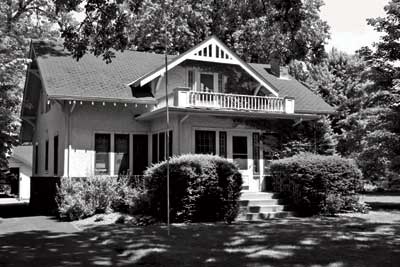 According to Joyce Repya, associate city planner for Edina, there are 100 to 125 bungalows in the Morningside neighborhood, in the northeast corner of the city. Edina received a $5,000 matching grant from the Minnesota Historical Society to conduct a survey of the bungalows. After identifying common architectural features, the city will hold a series of public meetings to identify characteristics to be preserved.
"People own these homes because they cherish the bungalow," says Reypa. "They will be very helpful in saying to us, 'this is what we feel is important about our homes.' We're looking forward to hearing from them."
What's unusual about Edina's heritage landmark designation project is that homeowners will self-nominate their properties. This is in contrast to the common method of historic preservation, which is by district.
"The standard practice is to draw a large polygon on a map and trap hundreds and hundreds of properties within the boundary," says Vogel. "Then you try to get 51 percent of the homeowners to say yes" to historic designation. The result he says, can lead to an adversarial relationship between the government and homeowners who don't want the restrictions.
"We like to see the heritage landmark designation as an empowering thing, something the city does for the people who live there, not to them," says Vogel. "We're willing to go with the willing. It makes the whole program more attractive." Initial feedback from bungalow owners in the Morningside neighborhood has been enthusiastic.
Though the specifics of what limits historic designation will place on these houses have not yet been decided, city planner Repya says such limits usually aren't onerous. "You can't tear the house down, of course. It usually doesn't apply to the interior just the exterior, and possibly just the street-facing facade."
Benefits of Designation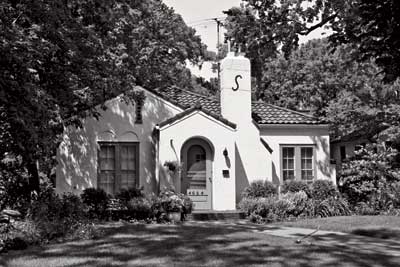 Robert Vogel points out that whatever the road to historic designation, the benefits are tangible.
"Just the fact that you've recognized these resources as scarce and non-renewable and valuable for cultural reasons, translates almost immediately into some kind of economic enhancement," says Vogel. In other words, higher resale value. "And I think it's even more valuable in keeping property values from declining rapidly," he says.
Vogel confesses that bungalows are his favorite kind of house. "As a class of resources, they're fascinating, but as a type of architecture they're most attractive and most comfortable, which is why I've owned several." He also points out that bungalows are very durable houses. "We have very little data on the life expectancy of various types of houses, but these houses probably have design lives of 350 to 450 years." Meaning, he says, that the basic layout of the rooms is highly practical and fairly flexible—and will likely remain so. "Bungalows, looking at them from the 21st century, are still very functional," says Vogel. "Unless family size suddenly skyrockets or the fundamental mechanics of American home life changes, they're going to be useful for a long time."