Small Home Gazette, Summer 2014
Answers to Your Toughest Bungalow Questions: tile resources and house history resources
A. Here are a few tile resources to get you started. This is by no means a complete list.
First, there is a company called North Prairie Tileworks located in south Minneapolis: www.handmadetile.com. Given their style and experience, this company might be a good match for your project.
Second, there is the Handmade Tile Association in northeast Minneapolis: www.handmadetileassociation.org. This is a nationwide network of tile artists, and their website allows you to browse their members' websites. They also have a small showroom displaying examples of various artists' work and would be happy to consult with you on your project and make referrals.
Third is the Northern Clay Center on Franklin Avenue in Minneapolis: www.northernclaycenter.org. This is a collection of artists who share the facility. Some of them produce tile and some of those do so in sufficient quantities for the project you describe. They have a small showroom, and the staff can help you network with appropriate artists.
Q. I am buying a 1922 bungalow in north Minneapolis. Do you know who made it? Any info you may have on this design would be appreciated.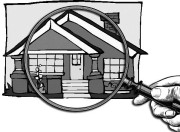 A. Congratulations on your new home. We can't tell from the photo who made the house, but it's a nice looking bungalow! Tracey Baker, Minnesota Historical Society, provided the Bungalow Club these resources to research your home's history.
House History Resources Online
Northwest Architectural Archives
www.lib.umn.edu/scrbm/naa/drafting
Minnesota Historical Society, House & Building History Research
http://libguides.mnhs.org/house
Hennepin County Library, Researching the History of Homes, Buildings and Neighborhoods in Minneapolis
www.hclib.org/pub/search/specialcollections/minneapolishousehistory.cfm
Online property tax records
Photographs
Minnesota Historical Society Collections Online
Includes photographs and maps.
www.mnhs.org/library/search/vrdb/hs~about.php
Hennepin County Library, The Minneapolis photo collection
www.hclib.org/pub/search/MplsPhotos/
Minnesota Digital Library, Minnesota Reflections
http://reflections.mndigital.org/
Placeography
A wiki where you can search for buildings or create an entry on your own house.
www.placeography.org
Physical Records and Building Permits
Minneapolis Historical Records and Property History
612-673-3000
www.minneapolismn.gov/mdr/permits/mdr_permits_records
St. Paul, Ramsey County Historical Society, Research Center Services Price List
651-222-0701
www.rchs.com/rchs_library_services_price_list.htm
Libraries, Archives and Historical Societies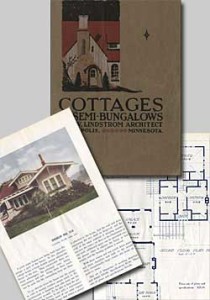 Hours and access will vary by repository. Some of the tools you might find include census records, vital records, city directories, photographs, stock plan books, Sanborn fire insurance maps, city and county maps and atlases, newspapers, and architectural periodicals.