Small Home Gazette, Summer 2014
Letter From the Editor: summer is about anticipation
I write this at the desk in my bungalow's front porch, watching the evening sun glint through the sprinkler spray in the yard. I'm in a state of anticipation. My partner and I have been eating light the last couple of days, and in a couple more, we will be treated to dinner in the backyard of our good friends' Longfellow bungalow. There will be cool drinks before and a delectable dessert after.
Their home is beautiful, and they're gardeners, so the compact yard will be splendid by now. It's got a shaded patio in one corner, fashioned from vintage stone pavers salvaged from an old Minneapolis street bed. It's got artful groupings of old-timey flowers and a raspberry patch. It's even got a screened gazebo for when the mosquitoes come out. We're looking forward to the visit.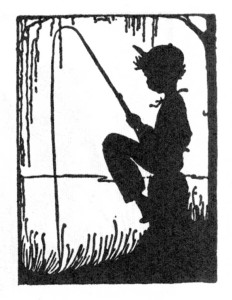 Summer is all about anticipation. In summer, Minnesotans anticipate the weekend, when we get to go up north, or head for urban parks and lakes, or dine at a sidewalk café, or just putter in the garden. We anticipate outdoor concerts, bike rides, and perhaps a swim. And this summer has been mercifully short of mercilessly hot days, for which I am exceedingly grateful. I hope—and anticipate—that will continue.
Speaking of anticipation, apparently those who first occupied our bungalows did a fair amount of it as well. See the anticipatory text below, from the July 1918 issue of Minneapolis-based Keith's Magazine on Homebuilding. Though some food fashions have faded (dates and figs cooked into a soft paste, anyone?), others have withstood the test of time. So when you're picnicking on fried chicken, baked beans, potato salad, fruit, cookies and cakes this summer, know that you're upholding a long tradition.
I anticipate the rest of your summer will be delightful.
---