Small Home Gazette, Summer 2014
Museum in the Streets: Lake Street
Walking to the Lake Street light rail station recently, I discovered windows into Minneapolis' past.
I learned that the city used to have restrictive housing covenants and the Chicago, Milwaukee, and St. Paul rail corridor was one of the few areas in the city where minority home ownership was possible. I learned that the site of the Target store at Lake and 26th Avenue was home to the Minneapolis Moline tractor and engine factory, where the original jeep was designed.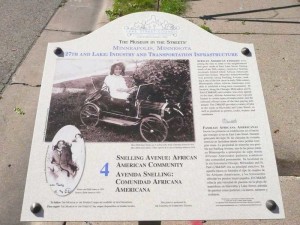 The sidewalks along Lake Street have sprouted museum signage, with facts and photos telling the story of my bungalow neighborhood of Longfellow. This signage is part of The Museum in the Streets: Lake Street project. The three heritage walking tours, created and organized by the Lake Street Council, aim to foster a sense of historical identity and encourage preservation of local historic sites.
There are three walks along Lake Street, each with 18 or 19 different signs along paths that range from half a mile to eight-tenths of a mile. They are:
Uptown: Minneapolis' Lake District
Midtown: A Place to Call Home
27th and Lake: Industry and Transportation Infrastructure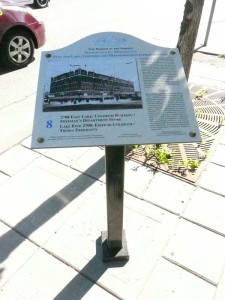 The signs are in both English and Spanish. Find downloadable maps and information about the walking tours at www.lakestreetcouncil.org/programs/museum-in-the-streets. Take a walk into the past this summer!